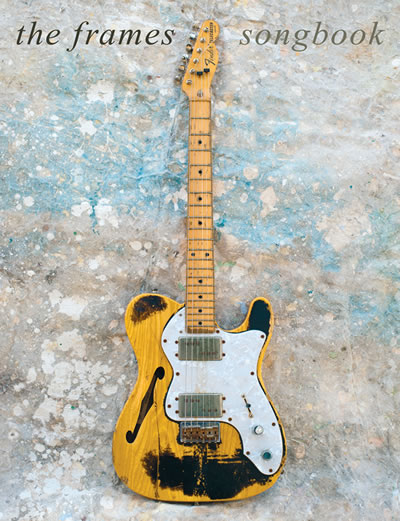 Cool news for the folks attending this July's Frames gigs!
Through the frames 25 years, they've always been very lucky to work alongside some fantastic photographers and artists. It seemed like a good time to put together a songbook of 30 of our favourite songs, alongside images – many previously unseen – from their whole career. The tabulation pages were designed by Dunk Murphy to specifically reflect glens personal guitar fingering and a companion page accompanying each song has been selected by our very close artistic cohort David Cleary who himself has been around the band since way, way back in the day…..again, we hope you like it as much as we do…..
We've only done a small run of these books and they will be available at the shows in July.  If we have any left then we will sell them through the frames web store.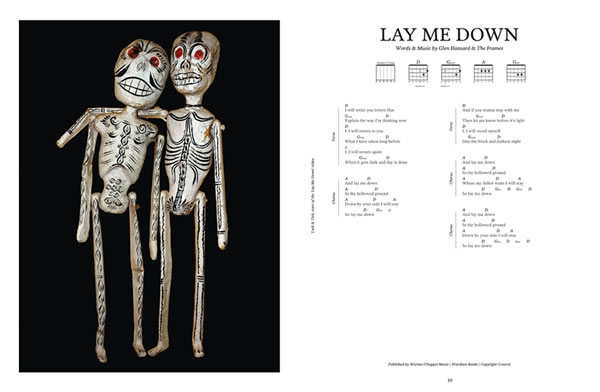 Songs Featured in the book:
The Dancer
Before You Go
Revelate
Angel At My Table
Fitzcarraldo
Say it to Me Now
Monument
Red Chord
Your Face
Seven Day Mile
Pavement Tune
Plateau
Star Star
Stars Are Underground
God Bless Mom
Rent Day Blues
Lay Me Down
What Happens When the Heart Just Stops
Headlong
Santa Maria
Disappointed
Happy
Finally
Fake
Underglass
Locusts
People Get Ready
Rise
When Your Mind's Made Up
The Cost