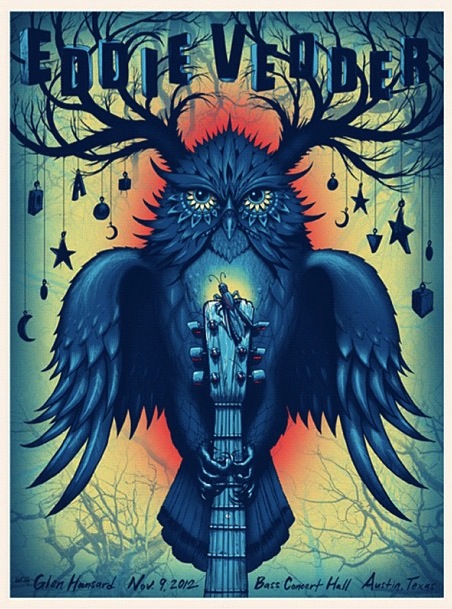 [Support for Eddie Vedder solo tour]
Poster by Jeff Soto. Jeff at Artsy.net.
Setlist: Say it to Me Now, Pennies in the Fountain, Love Don't Leave Me Waiting* – Respect* (Aretha Franklin), Heart's Not In It*, Way Back in the Way Back When*, High Hope, Astral Weeks* (Van Morrison) – Smile* (Pearl Jam),
Notes: During Eddie's set, Glen plays guitar and sings on 'Long Nights', 'Society', 'Sleepless Nights', 'Falling Slowly', 'Drive All Night' and 'Hard Sun'.
*with Jake Clemons on saxophone
[Thanks to Sea at the PJ board for the setlist and notes.]