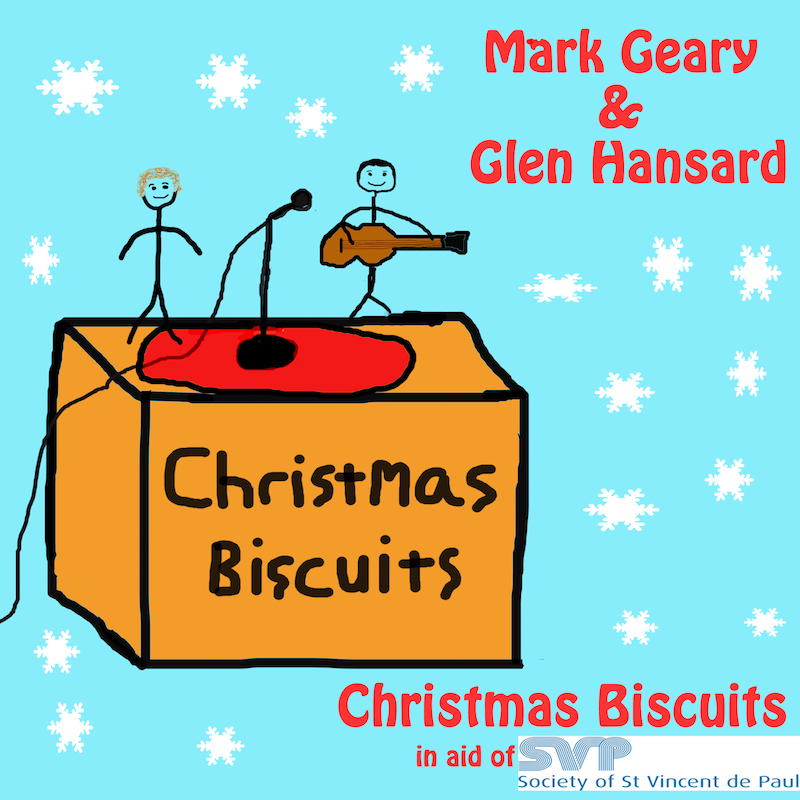 Glen sings & plays along with Mark Geary and some great Irish musicians on this new version of Mark's popular holiday song Christmas Biscuits. Engineered by Frames alumnus Karl Odlum, proceeds from this single will be donated to The Society of St. Vincent de Paul, a charitable organization in Ireland with a mission to tackle poverty in all its forms through the provision of practical assistance to those in need.
The song will be available via iTunes on November 29th.
UPDATE: You can now order the single via iTunes here or via Amazon here.

Read more about it at Mark's site here. Mark will support Glen at his 25 November gig at Vicar Street.